Five Things To Do In Montreal
It's no secret that Montréal has the best nightlife in Canada (that's right Toronto: THE BEST. Don't even start with me), but it also has a ton of excellent day time activities that any self-respecting lover of fun needs to check out. Here's five things you absolutely cannot leave Montreal without experiencing:
Winter Festivals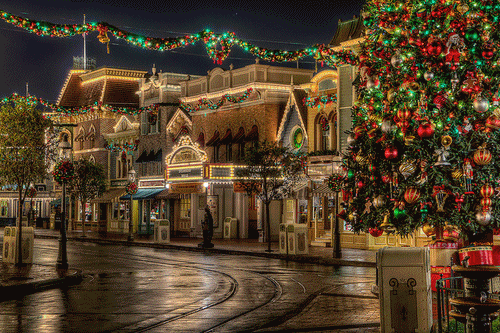 With over 45 festivals taking place here every year, it's safe to say that Montrealers know how to throw a party. While most of these festivals take place in the spring, summer and fall months, there's two winter festivals that would be a mistake to miss out on: Igloofest and Montréal En Lumiére.
Igloofestis happening right now until February 12th, and promises the uniquely Canadian experience of partying outside in the winter. With tons of 80s ski-hill glam, ice bars and open fire pits, igloofest is a unique rite-of-passage experience.
Montréal En Lumiére (Feb 13th-March 11th) is one of the largest winter festivals in the world, and promises something for concert-goers, preforming arts-lovers and foodies alike.  If you only do one thing from Montréal En Lumiére, make it Nuit Blanche, an evening packed with hundreds of events and experiences, most of which are free or low-cost. This is also the only night you can expect to enjoy free all-night public transport!
St. Laurent
While St. Laurent is undeniably a nightlife hub (and after-bar food mecca), it also has a ton of things to do during the day. Looking for something to do on a Saturday? Try walking up St. Laurent from Sherbrooke and taking in some of the city's street art, which, in my humble opinion, rivals cities like Amsterdam or Berlin. St. Laurent is also home to some of the Montreal's best vintage/oddity shopping, second-hand bookstores and unique boutiques. Expect block parties in the summer time!
Old Port
Been avoiding the Old Port because it seems like a tourist trap? Don't. Many of it's attractions can seem a bit cheesy (Science Center anyone?), but don't let this fool you: there's a ton of awesome things to do and see here, winter or summer. While St. Paul is home to some of the city's best bistros, cafes and steakhouses, Quai Jacques-Cartier hosts a ton of outdoor events throughout the year. This is where you'll catch a Cirque du Soleil show, festivals like Igloofest, or concerts from big-name artists. Old Port also boasts a beach in the summer time, and outdoor skating in the winter. Still not convinced? I ask you this: where else can you segwaying through 400-year-old cobble stone streets?
Tam-Tams
Not hosted by any organization or community group, Tams is an informal (and FREE) gathering that takes place every Sunday throughout the spring, summer and fall near the George-Étienne Cartier Monument in Mount Royale Park. You'll probably hear and smell Tams before you see it, as the drum circles and copious amounts of weed-smoking that occur here are what made the event famous.  Tams is truly a gathering of people from all walks of life, and is the perfect place to have a Sunday picnic, drink some wine and people watch.
Parc Jean-Drapeau
Originally created out of the dirt left over from building Montreal's metro system, this man-made island is home to some of Montreal's most prestigious music festivals and attractions.
Are you an adrenalin Junkie? Hit up La Ronde, Canada's second largest amusement park and home to the Goliath. With a maximum height of 53.3m, a speed of 110 km/h, AND virtual reality hook-ups, this is a sure way to get your heart pumping.Open from mid-May to late October.
Looking for something a little more chilled-out? One of Jean-Drapeau's best kept secrets is the beach in the center of the island. Here you can get your tan on, get your drink on, or, if your feeling a bit more adventurous, tackle Aquazilla: a giant open-water obstacle course in the center of the lake. Open from June to September.
Just want to Dance goddammit?While Jean-Drapeau hosts some of Montreal's most prestigious music festivals (hello Osheaga!) I'd like to spotlight one of its more unique outdoor parties: PiknicElectronik. Held every Sunday from May to early October, this weekly electronic music event lets you drink and dance under the sun while taking in spectacular views of Montreal's skyline from across the St. Laurence. Not to be missed.